What Other's Have to say about the Team Support Systems I build.

I earn this Award promoting an Affiliate Offer that made $200M in sales and have the best of the best Affiliate Marketers in the world Promoting it.

This is not to Brag (only a little
) but to let others talk about the type of Support Systems I build.

But the Award that I'm more proud of, it was not this one, this was only the reflect and appreciation of my work, what I was more proud was that in 1000's of affiliates on all over the world, this company had a Leadership council of the best 20 Affiliates and I was there together with more 5 Team Members (6 out of 20) and they don't had any experience in affiliate marketing when they start working with me !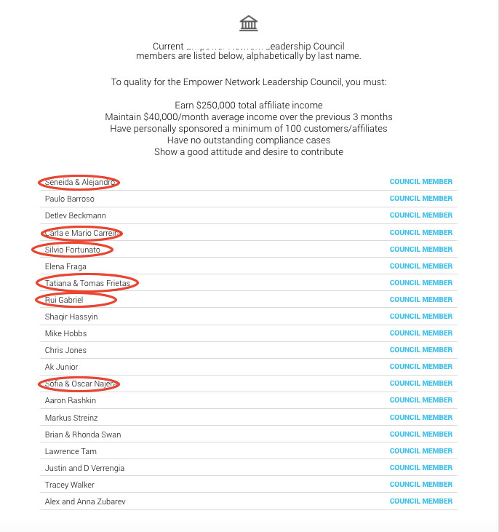 My mission is the same in all this 20+ years that I'm in the Industry.
My Formula is the same :

A Powerful Team Support System
+
The Right Community
+
Excellent Affiliate Offer
You can be one offer away to change everything for you.
Let me correct it.
You are one EXCELLENT Offer away to change everything for you
Excellent offers are very rare, they only appear from time to time in the Market , and when they will you can't afford to let them pass.
I Apply this Formula a few times and the results were always correlated with the power of the offer I was Promoting, as better the offer better results.

I'm Very Excited because I found an Excellent Offer to Include in my Team Support System called MSI MASTERS.

I know Exactly what will happen in the next months with all my Team members that Apply the Formula !

I will include in MSI MASTERS a Master Plan that anyone can follow and go from $0 to $10k/Month even if he is a complete newbie.
Why I know ?
I just know, you will see
Register for FREE in my Team Support System HERE